Salmon flies
Four-middable flies for the Moyola
There are many salmon flies which work well on the Moyola River, with local anglers favouring the Irish Shrimp fly patterns.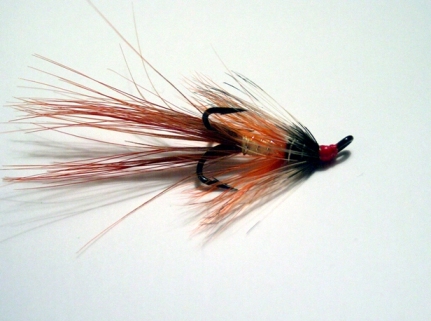 The Bann Special
, is indeed a special fly. It is regarded as one of the best salmon flies on Irish waters, and is highly rated on the Moyola.
This fly can be fished on various size hooks, with larger hooks [sz 8] preferred later in the season.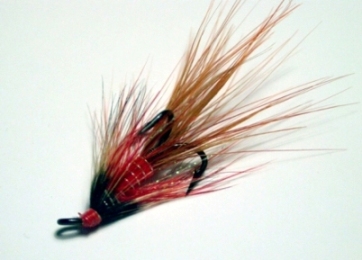 The Curry's Red
fly is one which is in the majority of angler's fly-boxes on the Moyola. This fly works well in most waters and similar to the Bann Special can be fished on various sizes of hooks, depending on the time of season.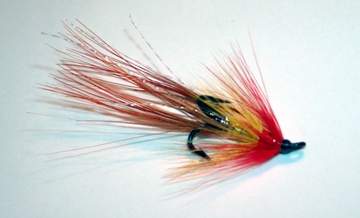 The Apache

fly
created by renowned fly-tyer Bert Atkins from Garvagh, has become a firm favourite on the Moyola. This fly has accounted for countless salmon on the Moyola and is particularly effective is coloured water.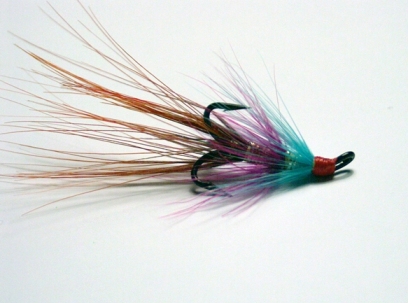 The Wilkinson
fly has a growing reputation as a successful pattern on the Moyola. Its bright colour makes it very effective in coloured water. This fly has also been responsible for many Dollaghan the length of the river.
Although these are all primarily salmon shrimp fly patterns, they have all caught an impressive number of dollaghan.
Of course these four flies are the choice of one angler with modest success on the Moyola...
What are your top four salmon flies for the Moyola?
Happy hunting...