Crawfords Sports
Also in this Section:
Crawfords Sports in Maghera has everything for the modern angler.
Established in 1988, Crawfords has become a focal point for local anglers seeking out the latest rods, reels, lures and flies.
Whether you're casting for a trout, dollaghan or salmon on the Moyola, learning to tie flies, coarse fishing or seeking advice on anything related to the rod and line, then Crawfords is your one-stop shop.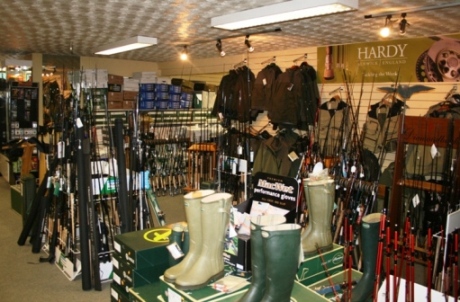 Situated on Main Street, Maghera, Crawfords has the largest selection of fishing tackle, outdoor clothing anywhere in Mid Ulster.
The shop is managed by Stephen Jones, an experienced angler who has captured salmon and trout across the country. Stephen has a wealth of local knowledge and experience which has proven invaluable to the novice and visiting anglers.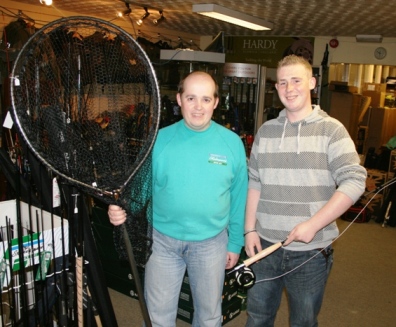 He is ably assisted by John who brings a youthful enthusiasm, dispensing friendly customer service.
Crawfords stock a complete range of top quality brand names including Hardy/Greys, Dennet, Scierra, Shakespeare, Mepps, Wychwood, Partridge, Diamond Black, Masterline, Flying C's, Cortland, Ocean, Rapala and many others...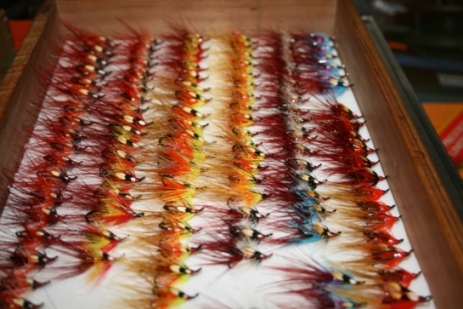 Their selection of salmon and trout flies is second to none, with hundreds to choose from.
They also carry a superb range of outdoor and country clothing including top names such as Aigle, Le Chameau, Beretta, Sasha, Regatta, Hardy/Greys.
Indeed Crawfords is a complete country sports shop with a wide range of guns and accesories on offer.
Opening hours:
Monday - Wednesday: 9.00am to 6.00pm.
Thursday: closed.
Friday: 9.00am to 9.00pm
Saturday: 9.00am to 6.00pm.
Crawford Sports
32-34 Main Street,
Maghera
Co L'Derry
tel: 028796 42672
fax: 028796 44275